Joint COSMIC Tenth Data Users' Workshop and IROWG-6 Meeting Travel and Lodging
Joint COSMIC Tenth Data Users' Workshop
Travel and Lodging Information
21 Sep 2017

to

27 Sep 2017
Travel
This event will be held in the Colorado Rocky Mountains at The Stanley Hotel located in the beautiful mountain town of Estes Park, Colorado USA. Approximately 5 miles from the entrance to Rocky Mountain National Park, the Stanley Hotel offers panoramic views in all directions.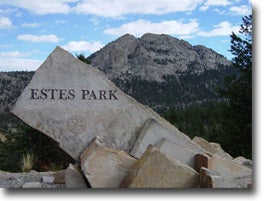 Denver International Airport is located approximately 76 miles from The Stanley Hotel, and is about an 1.5 hour drive from Denver.
Ground transportation to Denver International Airport from Estes Park is very limited.  Be sure to contact the Estes Park Shuttle at least 72 hours prior to your departure day to schedule a pick up time. The best way to accomplish this is through their website.  
Roundtrip fare is approximately $85.00. Please check the schedule for departure times. At the airport you will find the pickup location on the East side of the baggage claim level, outside of door 513, on Island 1.
Participants are responsible to make their own ground transportaion arrangements.
Lodging
The Stanley Hotel
333 Wonderview Avenue
Estes Park, CO 80517
1+970-577-4000 or toll free in the USA 1-800-976-1377
Stanley Hotel Guest Room Information and Booking Link
The Stanley Hotel offers a variety of room types in three different buildings/locations on the property at the same conference room rate of $229/night plus tax.  Book your lodging for COSMIC-IROWG 2017 only by emailing Mitzi South at the Stanley Hotel.  Her email address is msouth@stanleyhotel.com.  Please be sure to state in the email the Group code UCAR 2017  to obtain the conference rate. Provide your check in and check out dates.
Lodging rooms are available in three different property locations all close to the meeting venue, The Concert Hall.
September is high season for Estes Park and The Stanley Hotel. Book your lodging early in order to secure your room and obtain the conference rate.  The lodging room block closes on August 28, 2017, and room availability at any rate may be difficult to obtain after this date.
Conference rate room block closes on August 28.  Book soon!  Rooms are filling up quickly!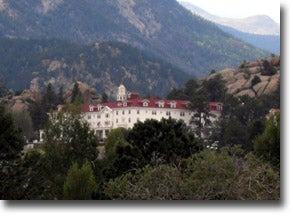 Estes Park elevation is 7,522 feet (2293 meters). In September temperature can range from an average high of 70 degrees to an average low of 41 degrees and is typically low humidity.  Be prepared to dress in layers to accommodate the potential temperature changes.
Helpful information concerning high altitudes
Things to See and Do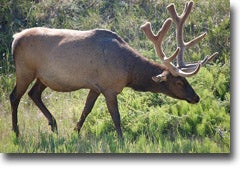 September 23rd is held open as a free day on the agenda.  You may wish to book an activity through The Stanley Hotel.  Space is limited so book early – they sell out quickly for this time of year. Book Stanley Tours here.
More things to do in and around Estes Park