National Drought & Public Health Summit - Lodging
National Drought & Public Health Summit
17 June, 2019

to

19 June, 2019
A block of 30 sleeping rooms has been reserved, and we have negotiated a group rate of $152+taxes, & $5 per night State of Georgia Hotel Motel Fee.
Reservations must be made by June 7th in order to guarantee the group rate.
Since we only have a small block of rooms reserved, we invite you to explore other nearby lodging options once that block is full.  
If you have any questions, please contact Christina Bargas at 303-497-8046, or at cbargas@ucar.edu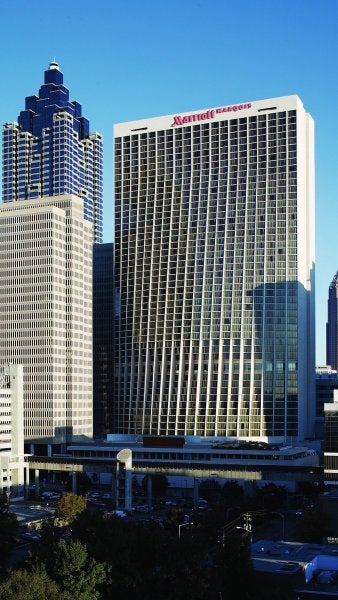 BREAKFAST AND LUNCH

A light continental breakfast and lunch will be provided.
NOTE:  Federal attendees and those on federal travel orders - Please note that NOAA regulations prohibit UCAR from providing meals to federal employees, except NSF employees.  Therefore, it is requested that federal employees contribute $17.00 for lunch. This amount is the lunch portion of the FY2017 GSA per diem for metro Atlanta, GA.
Please note that UCAR accepts Visa and MasterCard only; see MEAL PAYMENT INFORMATION (FOR FEDERAL EMPLOYEES) below.
Also, please note that some US government credit cards and travel credit cards have restrictions placed on them by your agency regarding which merchant ID number categories they may be used for.  Such restrictions may prohibit you from paying online, due to UCAR's merchant ID number category, which is "educational establishment."  Please see your administrative officer if you have any questions or encounter problems online. 
MEAL PAYMENT INFORMATION (FOR FEDERAL EMPLOYEES)
It is now possible to pay UCAR via the Internet!  Please note that UCAR accepts only Visa and MasterCard:
1. Proceed to https://www.fin.ucar.edu/Epayments
2. Under "Select an item or event to pay," choose from the drop-down menu "Nat'l Drought & Public Health Summit, 17-19 June - Reg Fee," and then click on the "Process Payment" button.
3. On the following screen, enter the amount (17) and fill in your billing information. When you are ready, click on the "Next" button and follow the prompts.
4. You will receive an e-mail confirming your payment and the amount paid.
It is also possible to pay in advance of the meeting. Please make sure your check payable to "UCAR,"and mail it to Christina Bargas UCAR-CPAESS, P.O. Box 3000, Boulder, CO 80307.