Event Management
You handle the science - CPAESS handles all the rest
CPAESS conducts over 200 different events yearly. The range of services provided include comprehensive event planning and management; venue acquisition; website services and event registration functions; surveys; financial management; logistics, virtual and broadcasting capabilities.
Request CPAESS Event Assistance
CPAESS Event Management Services
We provide the framework to organize both large-scale conferences and gatherings down to tightly-focused small group and committee meetings, with attendees numbering from less than 10 to 1500. Whatever your need, we can help you plan it, arrange it, promote and report on registration, handle logistics of all kinds, and demonstrate the accuracy of the tagline shown above.  
Providing events management for the science community promotes collaboration, idea sharing, interdisciplinary research, and community-building. The events raise awareness on important topical issues and provide local, national, and international outreach. More importantly, they leverage connections between cutting-edge research, operations, and education.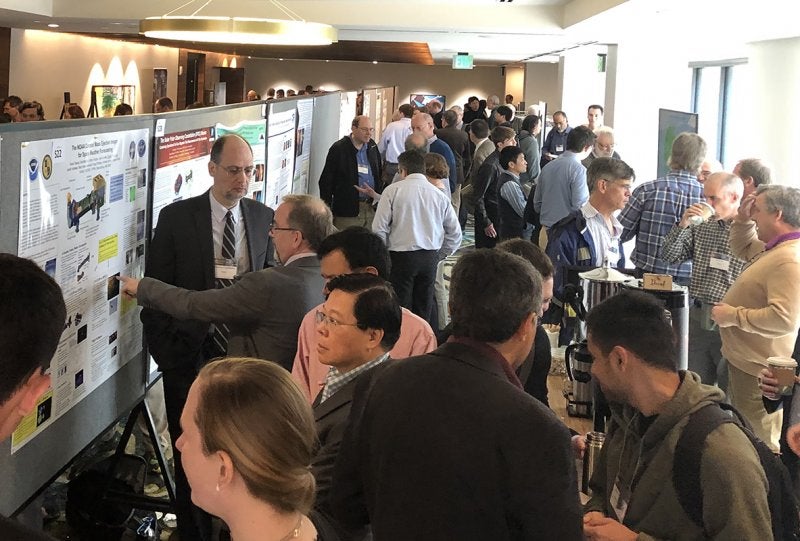 Poster Session at 2019 Space Weather Workshop in Boulder, Colorado.
Types of meetings managed by CPAESS: 
Face-to-face conferences
Expert working groups
Peer review panels 
Symposiums
Stakeholder engagement meetings
Workshops
Summer schools and colloquia
Training events
Virtual meetings
Town halls
Forums
International events
Our Experience:
Initial planning & budget development
Include us as part of your organizing committee so we may help develop your budget and create a task timeline that will keep your event on track.
Selecting a location & contracting with the venue
We organize all sizes of events in locations around the world. We have longstanding relationships with venue procurement agents.
Financing your meeting or event
We have extensive experience managing U.S. federal agency funding, and we have worked with international science agencies, NGOs, and the private sector.
Collecting abstracts and registering attendees
We develop custom registration and abstract collection systems designed specifically for your event, with the capability of producing online agendas and poster galleries.  Registration fees may be used to pay for your event.
Technical support & equipment
We provide IT support, and we have experience with conference recording, webcasting and other types of multi-media interactions.
We have web/graphic designers to create attractive event web pages.
On-site staffing
We provide experienced and professional on-site support anywhere in the world.