Contact Information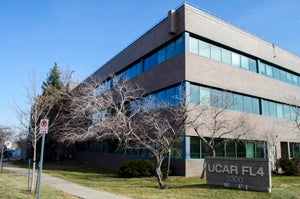 The home office of CPAESS is located in Boulder, Colorado. Our over 120 staff are located throughout the United States. See more about our locations.
General Inquiries
Tel: 303-497-8666
Fax: 303-497-8633
Address & Shipping Information
Mailing Address (for U.S. Postal Service)
UCAR/CPAESS
P.O. Box 3000
Boulder, CO 80307-3000
Shipping Address (for UPS, Federal Express, etc.)
UCAR/CPAESS
3090 Center Green Drive
Boulder, CO 80301-2252
Physical Address
Foothills Laboratory Bldg 4
3300 Mitchell Lane
Boulder, CO 80301-2213
Maps & Directions
CPAESS is located in UCAR's Foothills Laboratory's cluster of buildings, in building FL4, where most UCAR Community Programs are located. FL4 is on the corner of Mitchell Lane and 47th Street, in the northeastern part of Boulder.  FL4 is a short walk from the main reception building, FL2, which is at the end of Mitchell Lane.
See all Boulder NCAR/UCAR locations
Google Map of all NCAR/UCAR Locations
Local Information
Boulder Convention and Visitors Bureau
University of Colorado Boulder