SOARS 20 Year Symposium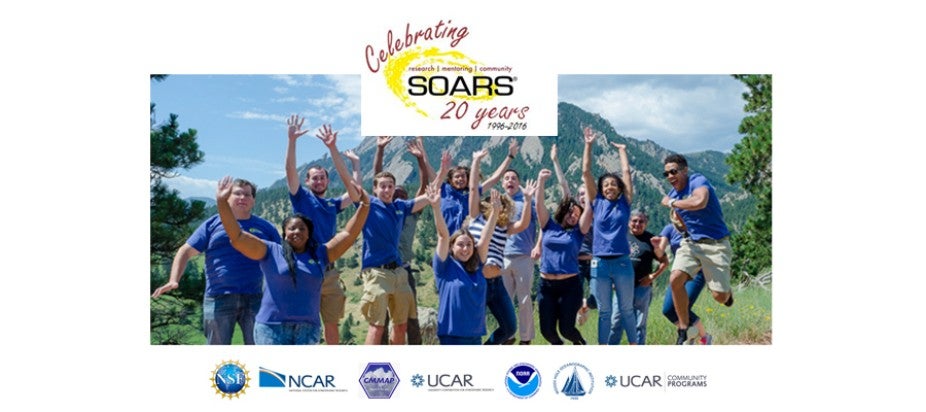 Jun. 24 to Jun. 26, 2016
6:00 pm MDT
Boulder, Colorado, USA
Main content
We are pleased to invite SOARS protégés and alumni to join us for a symposium in honor of the 20th anniversary of the SOARS program. We are excited to gather our community together to explore careers and professional development as well as the ongoing challenges of increasing diversity in the atmospheric sciences. Building community has long been a central component of the SOARS program, and our program will include opportunities for reconnecting with SOARS mentors and staff as well as building new connections within the SOARS family.
Attendees will be encouraged to share their stories in poster format or short presentations.
Registration is now CLOSED. Hotel bookings should be made as soon as practical and no later than May 25. Travel support is available on a needs basis and should be requested by April 1.