GRACE-FO 2023 SCIENCE TEAM MEETING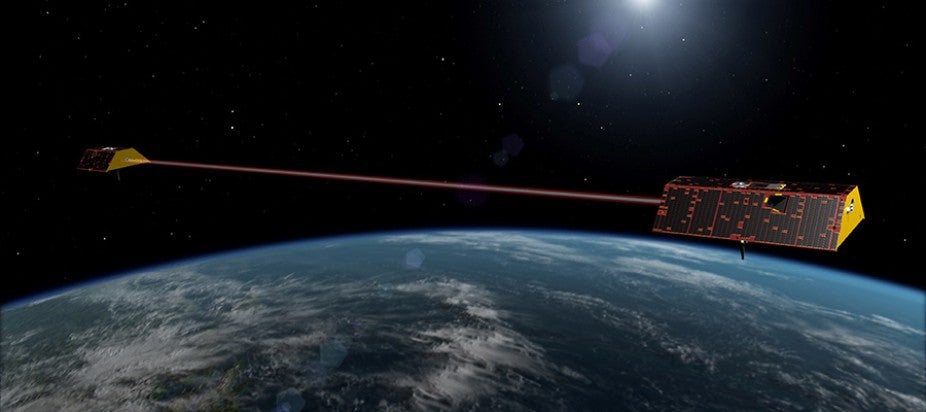 Oct. 16 to Oct. 18, 2023
8:21 am – 8:21 pm MDT
Boulder, CO
Main content
Register by October 5, 2023
Meeting Objective
The Gravity Recovery and Climate Experiment Follow-on (GRACE-FO) mission is a partnership between NASA and the German Research Centre for Geosciences (GFZ). GRACE-FO is a successor to the original GRACE mission, which began orbiting Earth on March 17, 2002.
Launched on May 22, 2018, GRACE-FO continues the work of tracking Earth's water movement to monitor changes in underground water storage, the amount of water in large lakes and rivers, soil moisture, ice sheets and glaciers, and sea level caused by the addition of water to the ocean. These discoveries provide a unique view of Earth's climate and have far-reaching benefits to society and the world's population.
About the Meeting
The GRACE-FO Science Team Meeting 2023 will be held on October 16-18, 2023 in Boulder, CO. The meeting will consist of moderated thematic sessions, each consisting of contributed presentations with room for questions, answers and discussions.
Important Dates:
Abstract Submission Deadline: October 2, 2023

Registration Deadline: October 5, 2023

Presentation Upload Deadline: October 10, 2023

Meeting Dates: October 16-18; 8:30am-5:30pm MDT

Reception: Monday, October 16th from 6:00pm-8:00pm MDT (Center Green)
Abstracts
Please submit all abstracts to the CPAESS abstract submission page.
Submissions must be received by October 2, 2023.
Please make sure that;
Your poster is no bigger than 46"x46" (117cm X 117cm).

Your oral presentation is no longer than 10+2 mins (talk + questions)

Please be prepared to upload your talk by October 10th to the meeting website (link will be provided later to registered participants)
Scientific Organizing Committee
Felix Landerer, Carmen Blackwood (JPL)
Frank Flechtner, Christoph Dahle (GFZ)
Srinivas Bettadpur, Himanshu Save (CSR)
To contact the scientific organizing committee, please send an email to : gfo-stm@jpl.nasa.gov
Meeting Contact
Questions? Contact Jessica Martinez