Space Weather Enterprise Forum (SWEF)
Jun. 22, 2023
8:25 am – 6:25 pm MDT
Washington, DC
Main content
In-person registration is no longer available.
Virtual registration is no longer available.
Meeting Goals
The Space Weather Enterprise Forum (SWEF) brings together stakeholders from across industry, academia, government, and Capitol Hill to raise awareness of emerging space weather hazards and their impacts on society.
SWEF's ultimate goal is to advance the broader use of space weather information on a routine basis while improving the Nation's ability to prepare for, avoid, mitigate, respond to, and recover from potentially devastating impacts of space weather events.
This year's theme is "Harnessing Partnerships to Meet the Challenges of Extreme Space Weather." The agenda will feature leading policy and technology experts across industry, nonprofit, and government sectors.
Keynote speakers include:
Dr. Ezinne Uzo-Okoro, Assistant Director for Space Policy for the White House Office of Science and Technology Policy
The Honorable Gary Peters, Senator from Michigan, Chairman of the Senate Homeland Security and Governmental Affairs Committee and Sponsor of the PROSWIFT Act
The Honorable Frank Lucas, US Congressman from Oklahoma and Chairman of the House Science, Space and Technology Committee
The Honorable Richard Spinrad, Under Secretary of Commerce for Oceans and Atmosphere and NOAA Administrator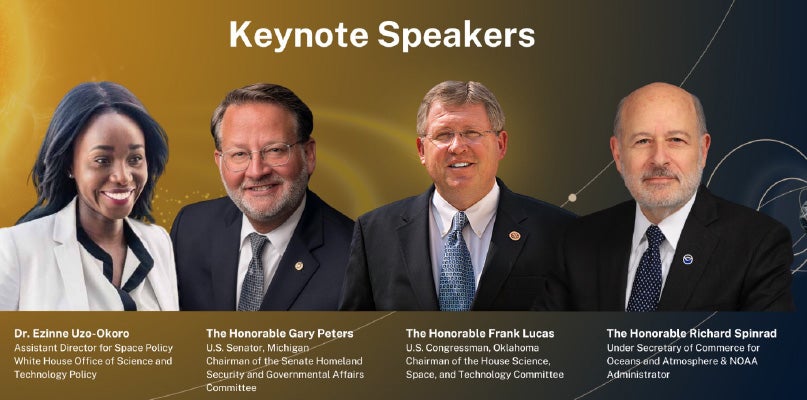 Thank you to our Sponsors!