"Hands On" Learning for the NOAA Bill Lapenta Interns
UCAR | CPAESS managed the NOAA Bill Lapenta Internship which is a unique 10-week long opportunity open to U.S. citizens who are sophomore or junior undergraduates, or in a graduate program. Students are matched with NOAA mentors and study a breadth of work from modeling and programming, to new data analysis techniques, and the incorporation of social science to communicate science.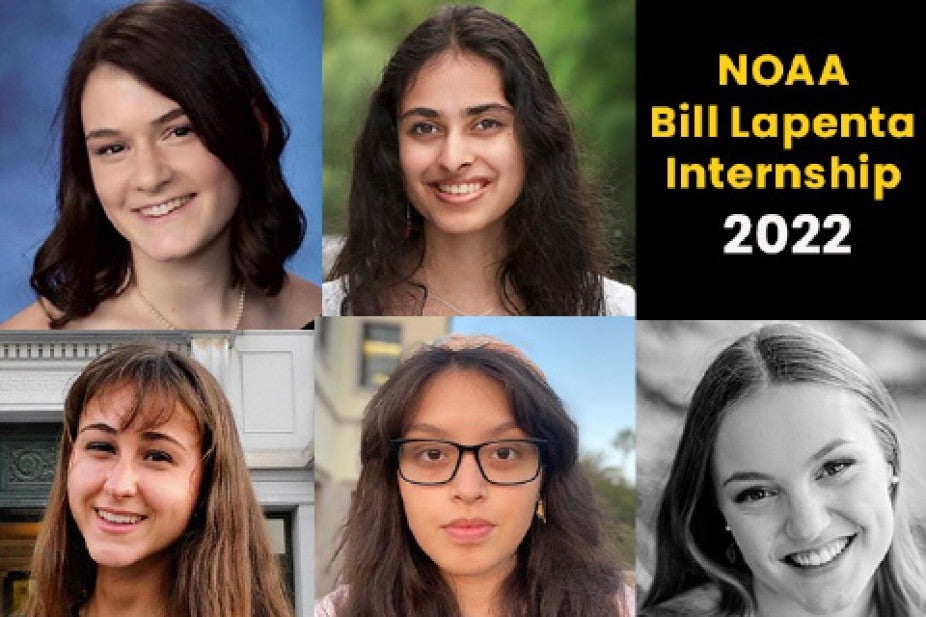 CPAESS helps manage this program by hiring the interns as visitors and taking care of all of their logistics. NOAA matches them with mentors, and the students learn and get a "hands on" education during the summer. This internship has traditionally focused on modeling and programming but can cover a wide range of skills depending on the mentors available. They include: how to improve understanding of forecasting problems, operational model development, new data analysis techniques, improving forecast tools (including use of GIS), coding and testing of data visualization systems, the development of datasets for the Science on a Sphere, the incorporation of social science to communicate science, improving air quality and dispersion models, and contributing to the development of the National Climate Assessment and other reports (NOAA). 
Among the students in this internship, a portion of them are designated to NOAA's Oceanic and Atmospheric Research (OAR) program. This addition of OAR-mentored students created a record-breaking number of interns to 38 this summer. The areas of study are anticipated to expand and delve more into earth system science with climate as a cross disciplinary area. In particular the space where ocean and atmosphere converge. Depending on mentor availability the internships could address the breadth of OAR's mission.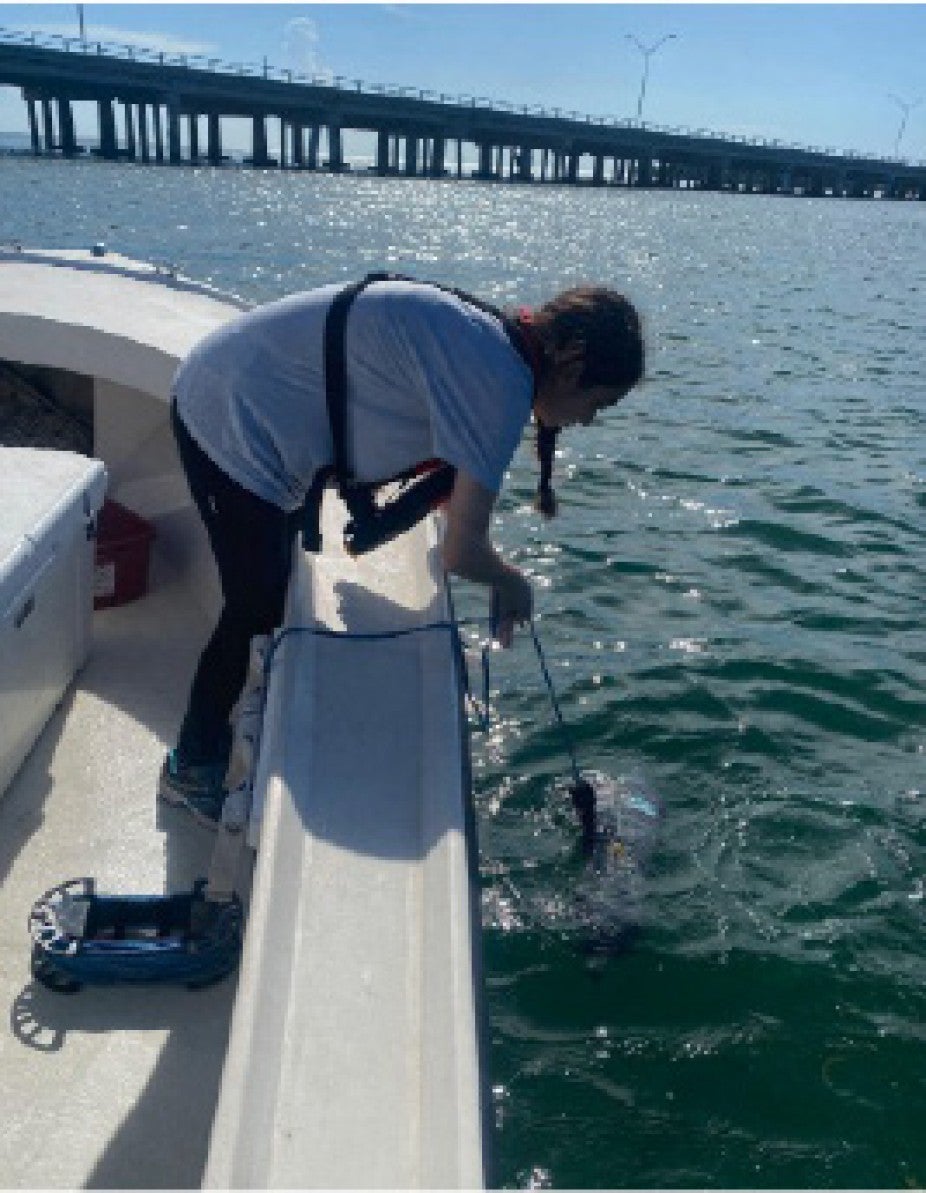 Some examples of the research of this years interns include Maite Morales Medina's work with the NOAA STAR Center for Applications and Research on Atmospheric Satellite Data Applications and User Engagement in the US regarding the Solar Energy Industry; Rebecca Foody's work on Improving Air-Sea Surface Turbulent Heat Fluxes Using Concurrent Shipboard Measurements; Marissa Osterloh internship studying the Seasonal, Interannual, and Decadal Variability and Long-Term Trend of Ice Cover in Saginaw Bay and Georgian Bay in the Great Lakes between 1973-2022;  and Clara Haughey-Gramazio's research on Spatiotemporal Coverage of Surface Underway pCO2 Data within U.S. Large Marine Ecosystems using "data is collected from government research, fishing, and other recreational vessels at two minute intervals with thermosalinographs and other sensors maintained by NOAA PMEL and AOML, with support from NOAA's OAP and GOMO program offices."
Lapenta intern, Victoria Grisson writes of her experience working with Drs. Christopher Sinigalliano and Maribeth Gidley, "Both of my mentors were very supportive and welcoming and I have grown so much as a researcher thanks to their guidance. The project that I worked on this summer was entitled MST of Fecal Bacteria in South Florida Beaches to Investigate the Impacts of Changes to Beach Management and Beachgoer Activity during COVID-19. We used samples collected by DERM (Division of Environmental Resources Management) to carry out three objectives: to determine how COVID has impacted beach health, to distinguish between different sources of fecal contamination contributions, and to assess public health risk. Along with working on this project, I was also given the opportunity to perform field work. I was able to go out on three boat rides to collect water samples at various sites along the South Florida coast."
This program provides invaluable real world learning experiences to students with accomplished NOAA scientists. It enables the interns to get a glimpse into future pathways of education and research. 
Announcement display dates
-