Stories from the Field: A Snapshot of Climate Research
Our NOAA Climate and Global Change fellows are a truly brilliant group of scientists. However, as in all professions, being able to simply express your work succinctly and in a manner that the average layperson can understand is not always easy. Here are 4 quick, TikTok-type video clips of some of our current fellows describing their work so that the average person can appreciate the value and effort that goes into their diverse climate science research projects.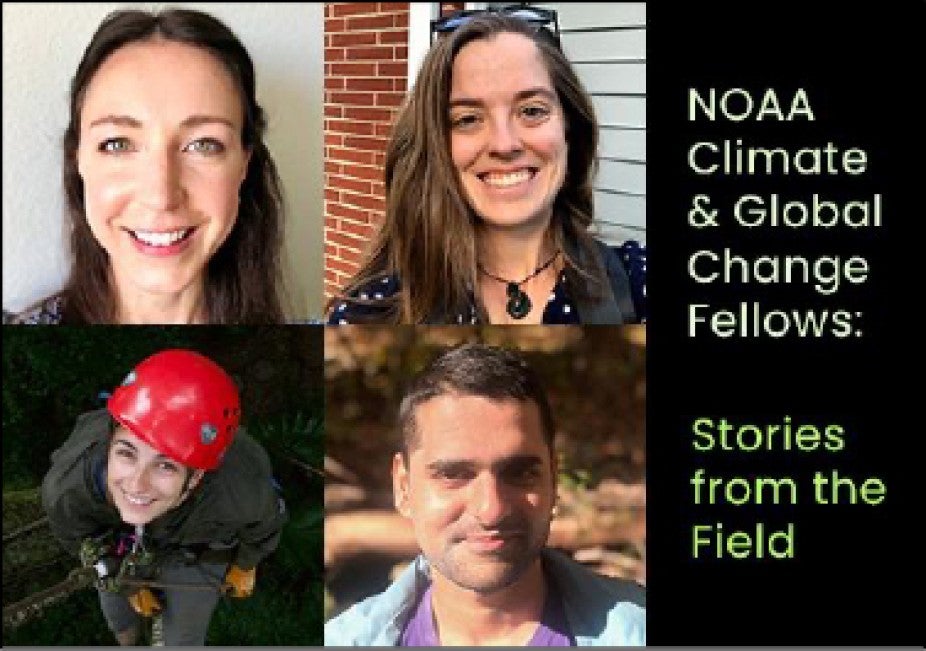 Thank you each for your efforts to better understand various aspects of our natural world and the climate, and taking the time to give us a snapshot understanding of your work. Find out more about the NOAA Climate and Global Change Postdoctoral Fellowship program.
Announcement display dates
-