8th International Symposium on Stratified Flows (ISSF)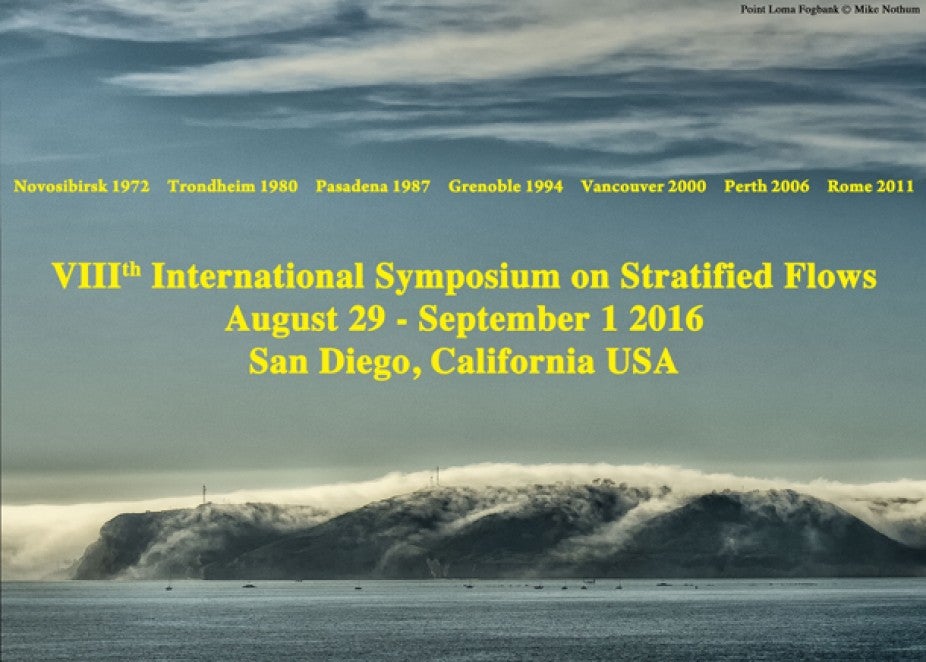 Aug. 29 to Sep. 1, 2016
6:00 pm MDT
San Diego, CA, USA
Main content
The ISSF series has been tremendously successful, beginning with the first Symposium in 1972 in Novosibirsk. Subsequent meetings were held in Trondheim (1980), Pasadena (1987), Grenoble (1994), Vancouver (2000), Perth (2005) and Rome (2011). The meeting is known for its focus on stratified flows of all flavors and scales; geo- and astro-physical, atmospheric, oceanic, estuarine, lacustrine, fluvial and industrial. Fundamental and applied problems are encouraged and the Symposium welcomes laboratory, theoretical, observational and numerical approaches to their study.
The VIIIth Symposium will be held at the Hotel Del Coronado, an historic hotel on the beach, a 15-minute drive from the San Diego International airport. We anticipate approximately 300 participants with three or four parallel sessions over a four-day period. The meeting space itself is conducive to interactions, with the session rooms, poster space and garden patio for lunch and coffee all in close proximity. The attractive location, with several onsite cafes and restaurants, and the relatively small meeting size with few parallel sessions, differentiate these symposia from large conferences and provide an ideal opportunity for in-depth discussions with your colleagues.
We hope you will consider attending and contributing to the VIIIth Symposium in this series. We look forward to welcoming you to Southern California in 2016.