National Water Center Workshop on Water Data and the Big Data Project
National Water Center Workshop on Water Data and the Big Data Project
Agenda
Vew Agenda (updated September 2))
Breakout Guidance (updated September 2)
Registration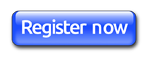 Background Information
(More documents will be added as they are received.)
Aspen Institute 2017 Internet of Water (PDF)
National Weather Service Enterprise Analysis Report (PDF)
Update on NOAA's Big Data Project (PDF)
Venue
205 Hackberry Lane
Tuscaloosa, Alabama 
Parking Information
Parking for the NWC is located of Kirkbride Lane on the northeast corner of the building.  The access gate will be open for guest parking.  
Building Access
Access into the building will be through the main entrance on the south side of the NWC.  Please sign in at the front desk with Mrs. Andrea Johnson.
(Click More options to open map in new browser tab.)
Networking Session
A networking session will be held on Tuesday,
from 5:00 - 7:00 pm at the Cypress Inn.
501 Rice Mine Road North
Tuscaloosa, Alabama 35406
Phone: 205-345-6963
(Click More options to open map in new browser tab.) 
Recommended Hotels
Participant List
Dr. Jerad Bales, Executive Director, Consortium of Universities for the Advancement of Hydrologic Science, Inc. (Confirmed)
Dr. Nate Booth, Director, Office of Water Information U.S. Geological Survey (Confirmed)
Chuck Chaitovitz, Executive Director, USWP (Confirmed)
Mr. Edward P. Clark, Director, National Water Center, Deputy Director, Office of Water Prediction, NOAA/National Weather Service (Confirmed)
Mr. Peter Colohan, Director of Service Innovation and Partnership, Office of Water Prediction, NOAA/NWS (Confirmed)
Ms. Rebekah Eggers, Global Water Leader, IBM (Confirmed)
Dr. John Gates, Senior Hydrologist, The Climate Corporation (Confirmed)
Todd Hay, NOAA
Dori Stiefel, NOAA
Dr. Tom Graziano, Director, Office of Water Prediction, NOAA/NWS (Confirmed)
Dr. Ed Kearns, Chief Data Officer, NOAA
Toni LaVoi, Chief of the Integrated Information Services Division, NOAA
Dr. Chelcy Miniat, Senior Water Advisor for Water and Natural Resources, U.S. Department of Agriculture (Confirmed)
Jim Chelius , American Water (confirmed)
Hanne Mauriello, Director, Cooperative Programs for the Advancement of Earth System Science (CPAESS), UCAR (Confirmed)
Joe Nimmich, Booz Allen Hamilton (Confirmed)
Mark S. Woodbury, Director, Water Resources Systems, RTI (Confirmed)
Troy Wilds, Senior Advisor, Office of Water Prediction, NOAA/NWS (Confirmed)
Joe Linza, President, Lynker Technologies, LLC