2023 American Meteorological Society (AMS) Conference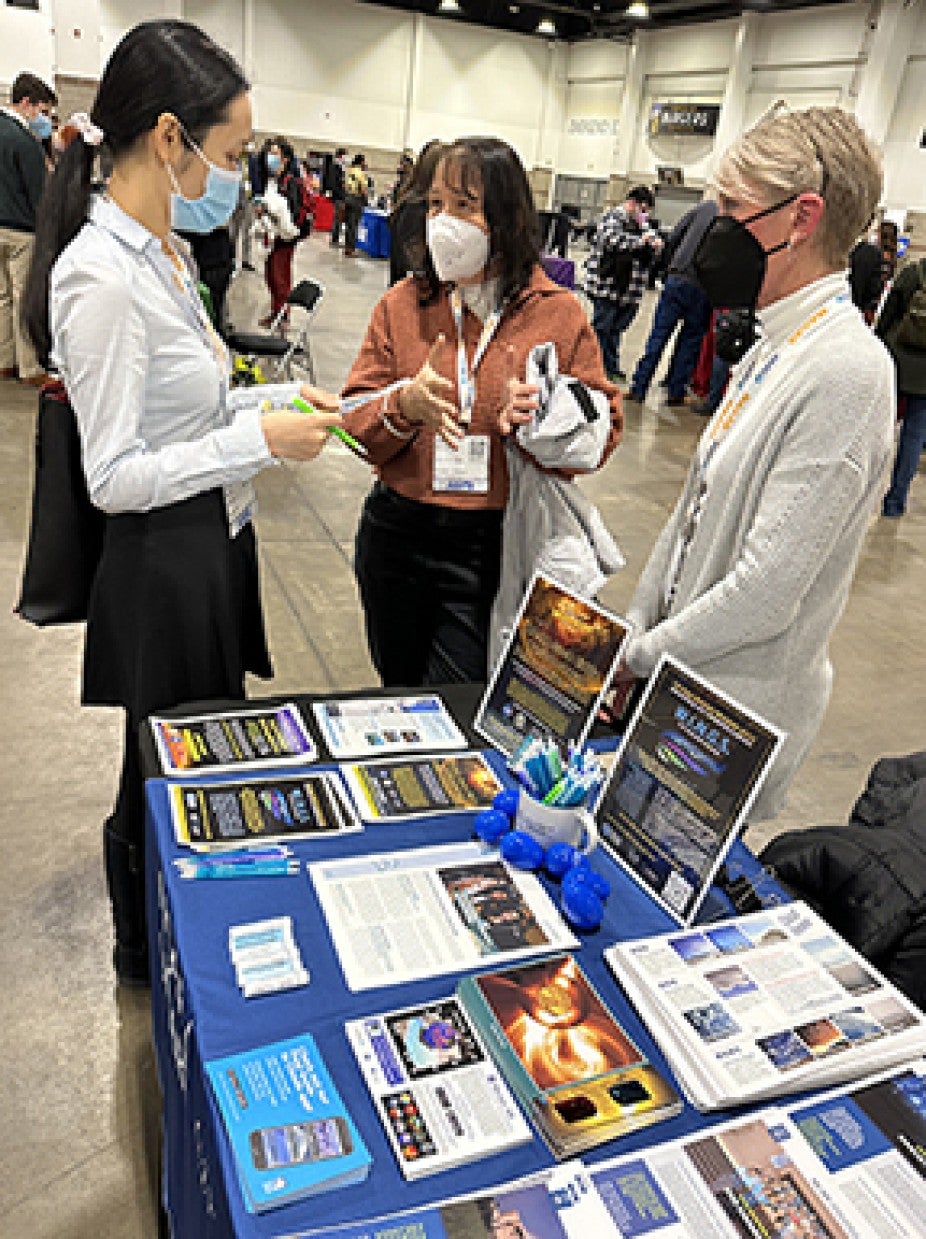 This year the American Meteorological Society's (AMS) annual conference was held in Denver. As it was so close to home, it provided us with unique opportunities to meet with each other, particularly with staff members normally residing elsewhere in the country. One such event was the UCAR | NCAR's party at Henry's Tavern in downtown Denver. This was a wonderful gathering which attracted many of our colleagues, friends, and sponsors enabling us to connect with them informally.
AMS kicked off the conference with events for students the weekend before the conference's official opening. We were fortunate to share a table at the Early Career Fair with NCAR, who was also promoting their educational opportunities for students. Both the SOARS (SciEd) and Unidata tables were close, so we could cross-promote and help the students find the best opportunities for their unique interests and needs at UCAR | NCAR.




CPAESS had numerous staff members giving town halls, oral presentations, and posters as seen in our list here. Of the event and the opportunity to connect with staff and colleagues, SPS | CPAESS Director Hanne Mauriello said "I so appreciated chatting with you at the UCAR booth, the UCAR | NCAR Ready Room, and the UCAR Reception. It is always so wonderful to hear about your ongoing research and to see your lovely faces. Please know that I greatly appreciate spending time with each of you." 
It was truly wonderful to see so many of you there. We congratulate you all on your wonderful research advancing Earth system science!
Announcement display dates
-