CPAESS at AGU 2022
The American Geophysical Union (AGU) Conference took place in Chicago this 12 - 16 December 2022. Considered "the most influential event in the world dedicated to the advancement of Earth and space sciences (AGU)" it provided CPAESS with the unique opportunity to connect with many of our scientists who work with federal agencies across the country. We are always delighted to learn more about the research of our staff through their posters, oral presentations and town halls. Please check out the many presentations made by our staff while there. 
During AGU we worked at the UCAR | NCAR booth in the exhibit hall to let folks know about our programs. Dr. Nick Gross of Boston University gave demonstrations on basic principles of heliophysics using silly putty. Hanne and Cindy were delighted to meet with staff and catch up with them. In addition to these activities, CPAESS held two events managed by one of our meeting planners, Maggie Costley.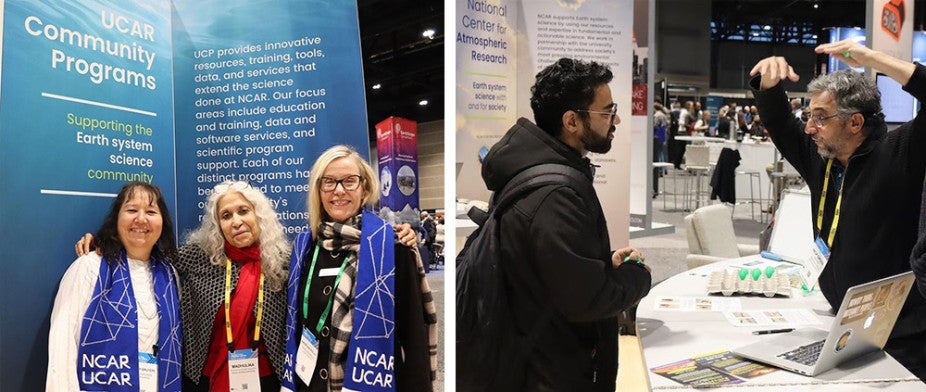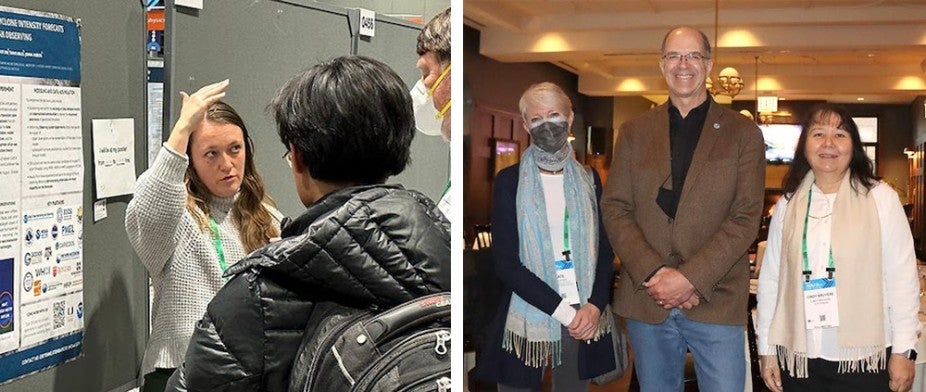 On Monday, December 12 we held a dinner for alumni and current NASA Jack Eddy Postdoctoral Fellows. This year we also had students from the NASA Heliophysics Summer School attending, which was a fabulous addition. The dinner was opened with comments from Hanne and Cindy, as well as the introduction of our new program administrator Kate Rodd. Then NASA Lead Program Scientist for Living with a Star (LWS) Dr. Lika Guhathakurta gave us an update on some of the latest developments at NASA. Following that Dr. Nicholas Gross of Boston University spoke about the NASA Heliophysics Summer School we manage and future changes to this program that will begin this coming summer in an effort to enable more students to participate.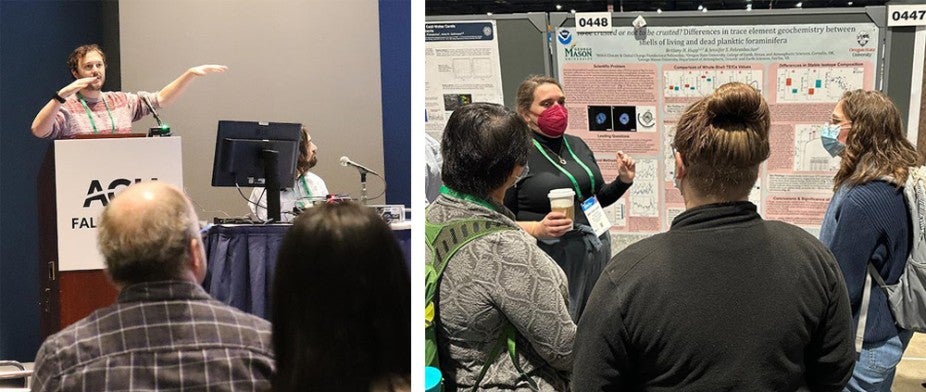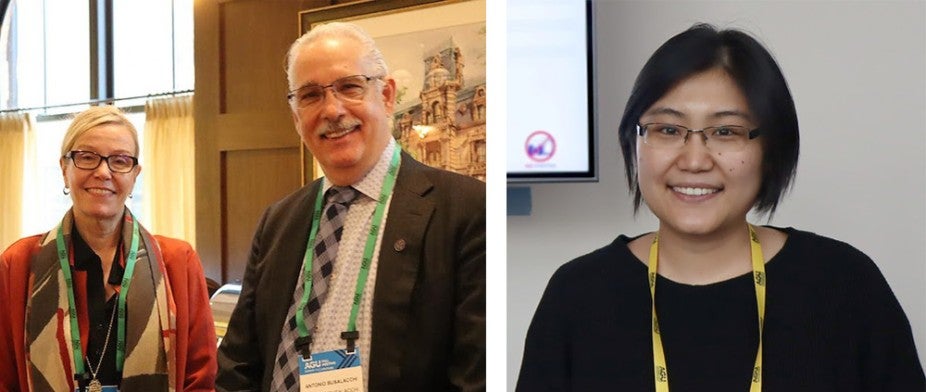 On Wednesday, December 14th, CPAESS hosted the NOAA Climate and Global Change Postdoctoral Fellowship Luncheon for current fellows and alumni. It was a great opportunity for students and scientists to meet and network. Dr. Steve Thur, Assistant Administrator for Research at NOAA: National Oceanic & Atmospheric Administration gave a wonderful presentation cementing the importance of this collective scientific research for society. We were excited that UCAR | NCAR President Dr. Tony Busalacchi was able to slip away from his busy schedule and join us as well! Both were wonderful gatherings and we were so happy to be able to connect with so many of you!
This year's AGU was a very successful event for us and it was such a pleasure to meet with many of you in person. Thank you for your wonderful work!
Announcement display dates
-