17th JCSDA Technical Review Meeting and Science Workshop
Logistics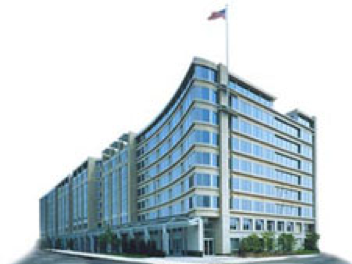 NASA Headquarters
NASA Headquarters Auditorium and Atrium
300 E Street S.W. (between 3rd and 4th Streets)
Washington, DC 20546-0001
(202) 358-0000
See more information about the venue
Map and Directions
Useful Links
Washington D.C. Chamber of Commerce Website
Washington D.C. Tourism Website
Presenters (both oral and poster) are encouraged to submit their presentations ahead of time, by sending an email to Ling.Liu@noaa.gov with CC to Ana.Carrion@noaa.gov and James.G.Yoe@NOAA.gov.
The prefeferred format is PDF or PPT.  If you are submitting a poster, please email a small jpg or png image file of the poster, as well.
It would be helpful to specify "JCSDA Presentation Submission" as the subject of your email, and to name your files "yourlastname-yourfirstname-presentation.pdf" or "yourlastname-yourfirstname-poster.pdf" (and the same for the image file).
Meeting Contact Information
For questions, concerns or comments regarding workshop logistics, please contact Katherine Shanahan via email kshan@ucar.edu or by phone 303-497-8649