CPAESS Discovery Seminar: Shipping Noise in the Gulf of Mexico between 2010-2021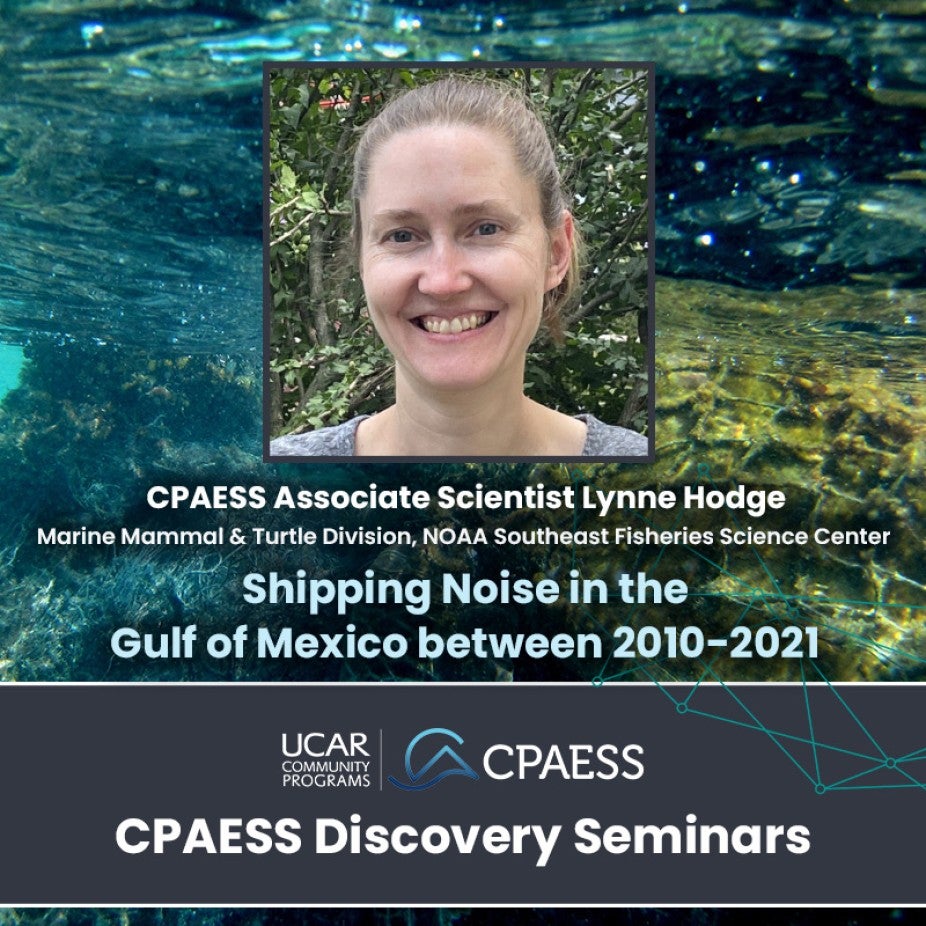 Please join CPAESS for our upcoming Discovery Seminar with Lynne Hodge, CPAESS Associate Scientist, Marine Mammal & Turtle Division, NOAA Southeast Fisheries Science Center
Shipping Noise in the Gulf of Mexico between 2010-2021 
The Gulf of Mexico, home to 21 cetacean species including the endangered Rice's whale and sperm whale, has high ambient noise levels dominated by low-frequency anthropogenic noise from shipping traffic and seismic surveys. Marine mammals rely heavily on sound to navigate, forage, and communicate and can be negatively impacted by chronic elevated noise levels. Determining ship types and their contributions to soundscape levels provides important information for understanding and reducing impacts from chronic anthropogenic noise sources on marine mammals.
Lynne is currently analyzing passive acoustic data and using Automatic Identification System (AIS) data to examine shipping noise in the Gulf of Mexico.
Wednesday, February 22, 2023
at 11:00AM MT (Virtual)
Add this event to your calendar 
View the event flyer
WEBCAST: Watch the live broadcast.
All participants will access the seminar via the webcast link and utilize Slido during the seminar for questions.
Questions? Contact Dawn Mullally
Announcement display dates
-