October CPAESS Discovery Seminar
Please join CPAESS for a virtual seminar talk with Dr. Julie Malmberg Sr. Learning and Development Officer, CPAESS (On Detail to USGS Water Mission Area)
Julie started working with CPAESS in November 2021 with a charge of developing a new centralized workforce development and training function for USGS's Water Resources Mission Area staff.
Wednesday, October 18 2023 (add to your google calendar)
11:00 AM MDT (Virtual)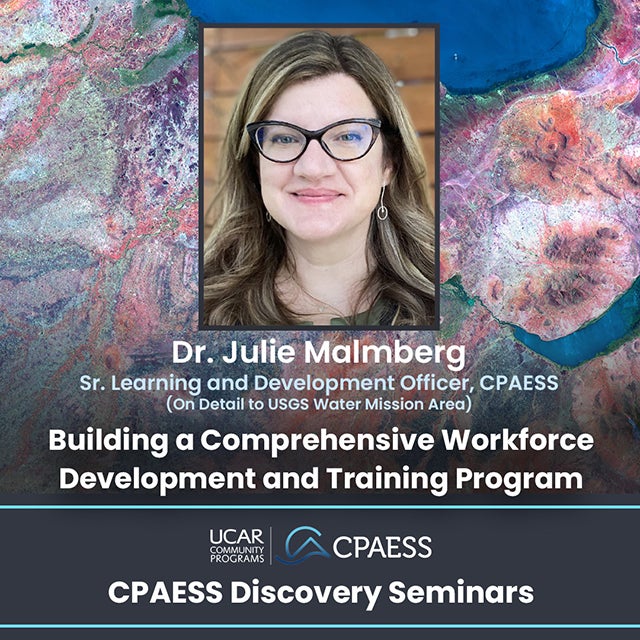 TITLE: Building a Comprehensive Workforce Development and Training Program
What does it take to develop a centralized training program for a staff of 4,000 people with different backgrounds, education levels, job categories, geographic locations, and expectations for training? In this presentation, Julie will share the reasons why USGS Water wanted to develop this training function as well as the process to create the function. She will include lessons learned, challenges, successes, and plans for the future.
All participants will access the seminar via the webcast link and utilize Slido during the seminar for questions.
The talk will be recorded and published on the CPAESS YouTube Channel.
Learn more about the CPAESS Discovery Seminar Series.
Questions? 
Announcement display dates
-